#JustSold : How Did We Do It?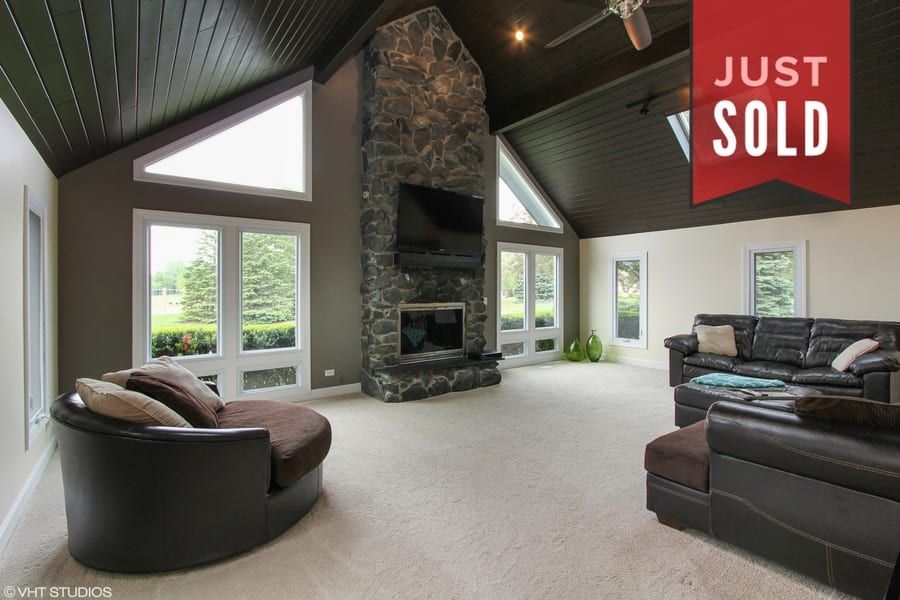 With tens of thousands of homes displayed on dozens of real estate websites, it's easy to get lost in the crowd. That's why we leverage cutting-edge technology and marketing resources to help your property stand out and engage prospective buyers.
We've had tremendous success finding buyers by advertising listings on our Facebook page. A typical ad reaches 4,000 to 20,000 people with 1,000 to 2,500 post clicks. A home we recently posted and ADVERTISED on The Luby Group Facebook page reached over 6,300 people with 1,845 post clicks and 1,358 photo views and we had multiple offers and were under contract in 6 days at 101% of list price!
See our amazing ad results below: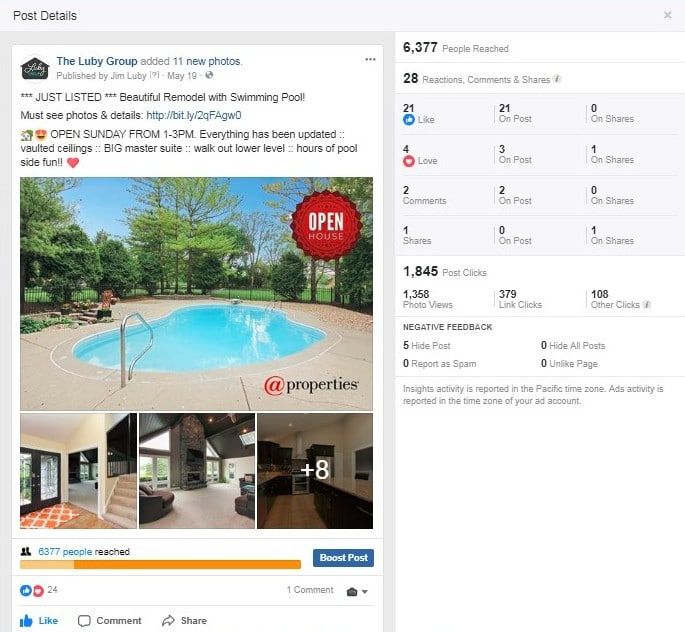 Our clients were thrilled. Here is an excerpt from the feedback they shared with us after the sale closed:
"Jim and his team were fantastic throughout our home selling process. Great communication and very professional at all times. We had multiple offers and were under contract in 6 days, and closed in 30 days. I would highly recommend Jim if you're looking to sell your home. I attribute much of our success to their cutting edge, targeted, online digital marketing."
In addition to running targeted Facebook ads, our multi-layered marketing strategy also includes:
1. High-Resolution Professional Photography – to showcase property features and amenities
2. Professionally-Shot Video – to tell the story of your home in a visually-compelling way
3. Strategic Digital Retargeting – that puts your listing in front of the most qualified audiences based on user browsing habits.
4. Interactive Floor Plans – that allow buyers to better understand your home's layout
These are just a few of the items in our full marketing program. If you'd like to learn more about how we give sellers a competitive advantage, contact us today.
Find out what your home worth. We will give you a customized home value report complete with recent comparable sales in your neighborhood...
Questions about the market? Need home staging advice? Wondering when is the best time of year to list? Let's talk real estate.